Displaying items by tag: Dental Implant
Tuesday, 30 January 2018 11:41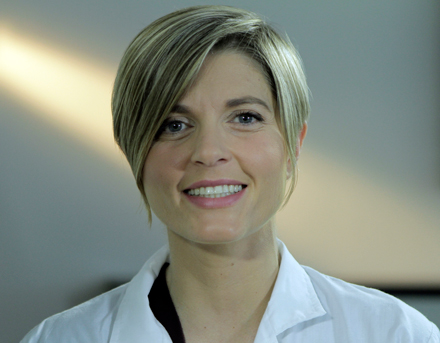 Peri-implantitis is one of the most frequent pathological conditions that dentists and dental hygienists face. A systematic review of epidemiology published in the Journal of Clinical Periodontology in 2015, for example, found that 22 percent of patients were affected by it. To date, however, there is no gold standard of treatment, nor randomised clinical trials in the literature comparing surgical and non-surgical treatment.
To combat the condition, Dr Magda Mensi, Assistant Professor of Periodontology, Oral Surgery and Implantology at the University of Brescia's Dental and Hygiene School in Italy, embarked on a pilot study in 2013 to determine whether a combination of low-abrasive powder, topical antibiotic and curettage could be more effective against severe peri-implantitis than conventional manual or mechanical debridement.
After one year, Dr Mensi and her colleagues observed 4 millimetres of pocket probing depth reduction, more than 3.7 millimetres of attachment level gain, and only 6.5 percent of bleeding on probing at level site in their study's 15 patients' 27 implants. These results were better than those of the conventional treatments. Furthermore, in the four years since the study began, only one patient has had a reoccurrence of peri-implantitis, and that was likely due to the patient missing several control and maintenance appointments and taking immunosuppressive drugs, as well as a worsening of her general health.
Dr Mensi's Multiple Anti-Infective Non-Surgical Therapy (MAINST) protocol consists of using topical 14 percent doxycycline delivered by a biodegradable controlled released vehicle to solve the peri-implantitis acute phase, a session of full mouth air-polishing therapy with erythritol powder delivered sub-gingival with a special nozzle, curettage of the internal pocket line with a piezoceramic device with PEEK-coated tips and, finally, a second application of the doxycycline gel.
The patients also underwent quarterly maintenance sessions and were instructed to use personalised home care instruments, such as sonic toothbrushes, interdental brushes and floss. "This is very important. The patients have to be educated in plaque and calculus removal, motivated to carry out this maintenance at home, and show up for their dental sessions. If they come back only when there is a problem, it will be too late," said Dr Mensi.
She added that the results from her study so far indicate that her MAINST protocol could be a gold standard of treatment for peri-implantitis. She said: "The only surgery that really works for peri-implantitis is regenerative, reconstructive surgery, but our protocol can be a better, non-surgical alternative. We are going to conduct a randomised control study to validate this hypothesis."
Dr. Mensi will speak in depth about the non-surgical approaches to peri-implantits at IDEM 2018 in April in Singapore. For more information on IDEM Singapore, visit http://www.idem-singapore.com/.
Tuesday, 11 September 2012 01:15
Gigi geligi yang hilang karena rusak semestinya sesegera mungkin diganti dengan gigi tiruan jika posisi gigi tersebut penting di dalam mendukung fungsi dan kesehatan rongga mulut. Dari berbagai metode yang ada saat ini untuk menggantikan gigi yang hilang, yang terbaik adalah implan gigi (dental implant).
Mengapa implan gigi merupakan pilihan terbaik? Jawaban sederhana untuk pertanyaan tersebut adalah karena dari berbagai jenis gigi tiruan yang ada saat ini, implan gigi adalah jenis yang bentuk dan fungsinya paling mendekati/serupa dengan gigi asli. Gigi asli secara garis besar terdiri dari bagian mahkota (yang terlihat di rongga mulut) dan bagian akar (tertanam di tulang rahang, tidak terlihat di dalam rongga mulut). Pada saat ini, hanya implan gigi-lah jenis gigi tiruan yang memiliki bagian akar dan mahkota (gigi tiruan jenis lain hanya terdiri dari mahkota saja, tidak ada bagian akar yang tertanam di tulang rahang).