Displaying items by tag: dental exhibition
Wednesday, 25 October 2017 00:07

24 October 2017 – SINGAPORE – The 10th edition of the International Dental Exhibition and Meeting (IDEM) will take place from 13-15 April 2018 at Suntec Singapore Convention and Exhibition Centre. Co-organised by Koelnmesse and the Singapore Dental Association, Asia Pacific's cornerstone event in dentistry celebrates close to 20 years of clinical excellence with a line-up of exciting events, in addition to its exhibition and main scientific conference.
"IDEM continues to be the foundation exhibition and scientific conference for dentistry in the Asia Pacific. This year, we are proud to bring delegates an even stronger programme that is dedicated to help them achieve clinical excellence in dentistry. Our collaboration with the Singapore Dental Association has also grown from strength to strength, and we look forward to many more fruitful years of collaboration," said Mathias Kuepper, Managing Director at Koelnmesse Pte Ltd.
Friday, 31 March 2017 18:01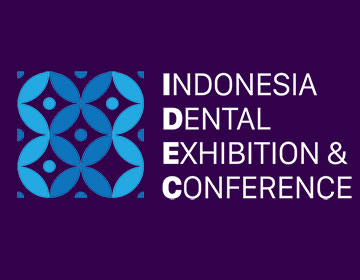 JAKARTA, 15 Maret 2017 – Sebagai negara terpadat ke-4 di dunia, peluang perkembangan industri kedokteran gigi di Indonesia sangat besar. Indonesia sendiri memiliki 31.664 dokter gigi, namun disamping ketersediaan tenaga mutu pelayanan kedokteran gigi Indonesia juga ditentukan oleh kualitas fasilitas kesehatan. Pertumbuhan tahunan industry Kedokteran Gigi diperkirakan yaitu sebesar 20% setiap tahunnya dari pasar kesehatan Indonesia secara keseluruhan. Hal ini membuat Indonesia muncul sebagai "pasar" untuk peluang perkembangan industri kedokteran gigi.